Radiation Treatment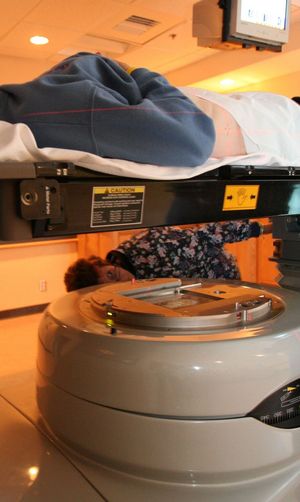 Alexandra Stephanson, 2005
Radiation treatment is usually given on weekdays.  In emergency situations (for example spinal cord compression) patients are treated on the weekend and during holidays.  Patients can receive a single fraction of radiation as a palliative treatment for a painful metastasis or over many weeks for curative treatment.
Compared to the time for simulation actual treatment is very quick, often only 1 or 2 minutes.  The bulk of the time for a patient's appointment is used in achieving proper positioning for the treatment.
The treatment itself is painless.
In order to deliver the radiation and target the beam, the machine can rotate around the patient.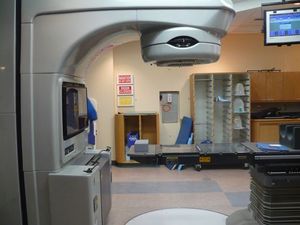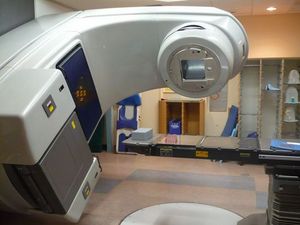 Treatment review/monitoring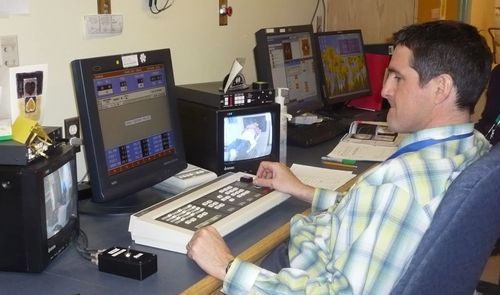 During treatment patients are monitored from outside the room on video and audio monitor, by a Radiation Therapist. Treatment can be halted at any time.
During radiation treatment patients are followed closely by Radiation Therapists and are seen weekly by the primary Nurse and Radiation Oncologist.