Communicating for Patient Safety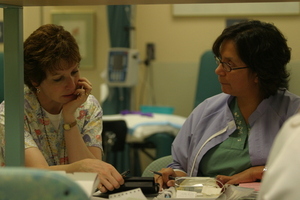 T. Walton, 2005
Adding structure to verbal communication decreases opportunity for error.
"Open, transparent communication, cooperation and patient involvement are all identified as crucial components in transforming the current system to a safer one." [3]
Use interpreters where needed and available

Write things down even if you have explained them at length

Write legibly, especially when ordering medication!

Ensure people have understood, leave time for questions, ask people what questions they have not if they have questions

Close the loop, make sure everyone has all the information they need and deserve

Forward feed information - give good handover

Face-to-face and person-to-person cannot be replaced, even by the best technology
"Expert communicators are inquisitive, systematic, analytical, open-minded, self-confident, empathetic and receptive. Communication starts to erode in situations in which there is a lack of empathy, respect and trust. It can also be undermined by not actively listening to clients, family members and colleagues." [2]
The World Health Organization encourages us to redesign health care delivery to reduce the opportunity for error; we need to:
enhance the ability of providers to communicate effectively

increase awareness of how humans make errors

build in checks and balances to create redundancies in the processes of care

create processes that remove the opportunity for error and direct providers into safe processes

streamline processes [6]
and to adopt a standard communicating framework such as SBAR - situation, background, assessment, recommendation.
Structure communication to be heard - SBAR
Like the SOAP format for writing notes, having a structure to communicate can make our messages clearer and aid in communication, especially in times of crisis or stress.
When describing a patient or health care situation consider structuring your information using SBAR:
Situation - what is going on
Background - other information the person needs to know, brief pertinent history, relevant context
Assessment -your assessment of the situation, how you are managing the situation
Recommendations - what would you like to do, what do you need and when[5] 
If you are not being heard, don't cuss - CUS!
In order to express your increasing concern about a situation and to get the attention of the person you are talking to try:
I'm concerned
I'm uncomfortable 
This is a safety issue [5]
In the Related Topics section below you can find more approaches and mnemonics to help you and your team communicate more effectively.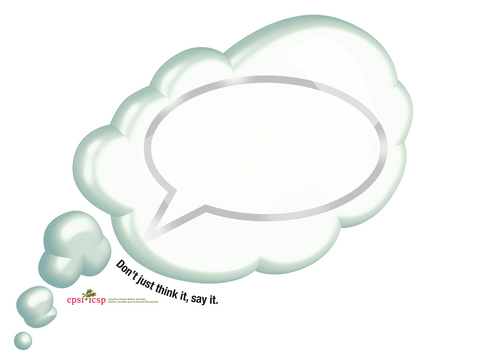 _________________________________
2. Mastering Communication. Angela McNabb RN.p. 2. College of Nurses of Ontario 2006 www.cno.org/pubs/mag/2005/09Sept/feat_comm.htm accessed August 14, 2009
3. Marshall P, Robson R. Preventing and Managing Conflict: Vital Pieces in the Patient Safety Puzzle. Healthcare Quarterly. 2005;8:39-44.
5. from Medical errors article, p. 106-7 : examples of how to use SBAR are available from: www.rgpc.ca/best/BPC%20-%20Hydration/SBARWorksheetFinal.pdf www.paediatricchairs.ca/safety_curriculum/domain3_docs/SBAR-Tool.pdf
6. World Health Organization. Communication During Patient Hand-overs. Patient Safety Solutions. 2007;May. Available from: www.ccforpatientsafety.org/Patient-Safety-Solutions/