Introduction
No matter what area of medicine you will be practicing, you will have something to do with cancer and will care for people with cancer.
This module is an introduction to clinical oncology and provides an introduction to the "Hallmarks of Cancer" and the patients' experience of cancer with the goal of linking the basic sciences and the clinical arts.
Oncology is:
Working in oncology includes all spheres of medicine:
clinical

academic

research

technical

community
Module Objectives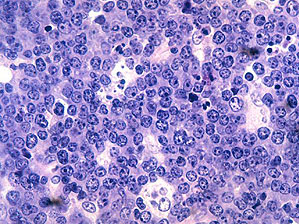 Louis M. Staudt, National Cancer Institute (NCI)
After completing this module you will be able to:
list the hallmarks of cancer

describe the basis of tumour spread

differentiate staging and grading

identify preconceived notions or concerns you may have about working with people with cancer
We will not be repeating material from your pathology sessions, we are hoping to expand the clinical context for it.
Before we begin you may wish to try a few quizzes.

Start the Basic Science Oncology Quiz Activity
There are a number of companion modules that build on the material presented in this module and will help you to learn more about clinical oncology:
You may also be interested in the Palliative Performance Scale module.