Adoption
When facing an unplanned pregnancy, many women who choose to continue the pregnancy struggle to decide between parenting the child themselves and placing the child for adoption.  There is little recent data regarding what proportion of women ultimately choose placing the child for adoption, however, the National Adoption Study, completed in 1993, estimates this figure to be around 2% [7].  Many factors influence this decision such as support from a partner or family members, cultural or religious beliefs, independence and responsibility, but the main reasons that women will choose adoption are [4]: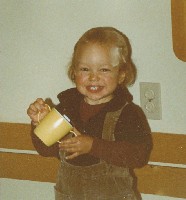 It is important to talk to your patient about her future goals and how she thinks this baby will fit into her life.  Ask about the kind of support she will have from the birth-father, a partner, or family members to help raise a child.  Ask her how a baby will impact her financial situation and career.  Furthermore, ask your patient how much involvement she would like to have in her baby's life and what sort of environment she would like her baby to grow up in.  Exploring the patient's ideas about adoption and child-bearing will help both you and her to understand her needs and desires for this pregnancy and whether adoption is a good option for her [3].
There are 3 types of adoption – public, private, and international.  For more information on the adoption process, please go to: www.familyhelper.net
_________________________________
3. Adoption.com. Adoption Basics [homepage on the internet] Gilbert, AZ Adoption.com; [Cited 2007 April 24]. Available from: http://www.crisispregnancy.com/birth-mother/what-is-adoption-2.html
4. Canadians For Choice. Abortion [homepage on the internet] Ottawa. Canadians For Choice; [Cited 2007 April 24]. Available from: http://www.canadiansforchoice.ca/options.html
7. Daly, Kerry and Michael Sobol. (1993) Adoption in Canada: Final Report. Guelph, Ont.: University of Guelph, National Adoption Study. Funded by National Welfare Grants.